Personal branding sYDNEY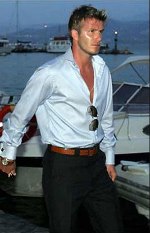 As a personal stylist, Annalisa can work with you to create your own unique style that is memorable and credible while reflecting your personality, your goals and your lifestyle. Having a strong personal brand gets you noticed and remembered for all the right reasons and affects the way that others relate to you. It's about marketing yourself in the best possible light.

We can all learn from big companies and their use of branding, it is everywhere, a big swoosh on your trainers, a big red flying Kangaroo on the tail of the plane, the distinctive logo on every motor vehicle. If you want to be a marketable commodity you also need a brand, a Personal Brand. Me Inc.

Part of the personal branding is developing the way you look and the way you carry yourself. You are a walking advertisement for Me Inc. What we can do is make sure that what you are portraying to the world is you in your best possible light.

Initially our personal branding consultation focuses on your personality, your current circumstances and your aspirations in order to establish a plan to create a "Personal Brand" that will help you to achieve your goals.

Personal Branding is very much a combination of the style of clothes and colours you wear, your hairstyle, and the way you carry yourself.
It is important that your "Personal Brand" reflects the real you, so the first thing we do is go through a personality assessment in order to find out who the real you is. This amazing process leaves us with your 'Style Words', a set of words that describes the real you to a T.

The second stage will be a colour analysis to discover what colours contrast levels and fabric textures are going to suit your complexion the best, we then cross reference these colours with your Style Words, which helps us to further refine the colours that will define your brand.

After that we will do a body type analysis so that we fully understand what styles and cuts look best on you. Once again we cross reference the results against your style words to further define your brand and ensure that it works for you.

Once we have completed the initial analysis stage we will need one or two elements that will make you stand out from everyone else, something that people will remember you by. For Annalisa it is her long hair, for you it may be your dazzling smile, your penchant for wearing vests, or even the unusual glasses you wear. These elements must again fit in with your style words to ensure everything you wear is sending the same message.

Once we are armed with this information your personal brand will emerge and we will have the basis of an image to work with. We will define each element of your personal brand so that you are armed with a clear idea of how to build your image. Annalisa will then either take you shopping for 2 hours to get you started on the right foot or go into your wardrobe to put outfits together for 2 hours.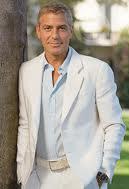 A Personal Branding Exercise costs $750 inc GST.
To get started on your own Personal Branding journey today, contact Annalisa directly on 0413898776 or email her from the contacts page.
Comments from Clients:
Hi Annalisa,
My new summer clothes are great, love them to bits, so comfy and as usual nice compliments for my styling. A lot of people have been randomly coming up to me and complimenting me on my clothes. Great ice breaker!
Cheers
Raymond Sanchez, Jan 2015
Raymond has been a client for some time and recently engaged our services to develop a completely new personal brand to help with a comprehensive life change. As soon as he arrived at a point that he wanted a change he called Annalisa to help with his personal branding. Sydney really needs to watch out for this new funky Raymond.
Dear Annalisa,
Thank you for all of your help in developing my own personal brand. I've had many positive comments on the new clothes we bought together, and I've also had positive feedback on the clothes I already had, once you made me aware of the best combinations to wear them in. You enabled me to gain the confidence to wear clothes already in my wardrobe that I was never quite sure how to match and wear.

Thank you for answering my many subsequent questions - you answered them all in a timely fashion with genuine and constructive answers which often went beyond 'just answering' the question.

Kind regards,
Andrew D
Andrew engaged us in April 2010 for personal branding. Sydney needs to watch out because there is no stopping him now.
Hi Annalisa,
I had a chance over the past few days to test run my new wardrobe (not all of it, yet!). It didn't go unnoticed, and I received lots of comments all good.
I would like to thank you for an exceptional day. It was an enjoyable learning experience, and I feel richer in my life already. Thank you for your careful attention to all the details and your patience with my ignorance...
I spread out the clothes on my couch, and they seem to me exactly the kind of clothes I wished I had and didn't even know! You understood me really well.
Thank you again!
Baruch
Oct 2010
Baruch engaged Annalisa in Oct 2010 for personal branding. Sydney's eligible women should be on the lookout for Baruch!