An Image Consultant FOR TODAY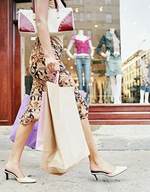 CASE STUDY-
Allison Jones
Allison's wardrobe consisted of mainly black white and grey. Great for core items, but she was starting to feel very boring. Wearing black close to her face was also too harsh, so she needed to discover colours she liked and it suited her to expand her look. In addition Allison had never been happy with her hair and felt that she was looking frumpy, so a trip to my hairdresser was arranged. See the before and after shots below.(yes it is the same person)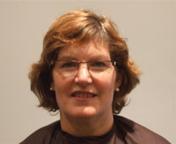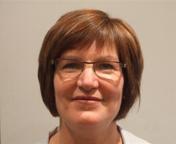 TESTIMONIAL
Dear Annalisa,
"The hairstyle & colour has rejuvenated me. I feel and look 10 years younger. I also feel smart, professional and real; not fake or 'made up'. This is the look I wanted, simple and stylish.Thank you so much for your practical advice and I'm really looking forward to a shopping trip together which I'm going to book as soon as possible. With your guidance, I finally feel that I've found my true style and I won't be wasting time or money in the future."
Allison
Get noticed (for all the right reasons)
At My Image Consultant we know where the best 'one offs and new designers are' so if you want to be wearing those interesting clothes we can introduce you to some great boutiques.
Never make those shopping mistakes again.
Do this test – count up all of the items in your wardrobe, include coats, shoes, scarves etc. Let's say you have 100 items, and let's say the average cost was $100. That means you have $10,000 worth of clothes in your wardrobe. Most people only wear 20% of what's in their wardrobe on a regular basis – the other 80% is wasted. That could mean $8,000 wasted. Even if you take out of the equation the clothes like 'black tie wear' that you only expect to wear a few times a year, I expect you still have clothes that are 'mistakes'. Most people replace their clothes every 7 years and many spend 10% of their income on clothes – all of the waste adds up over a lifetime. An image consultant can stop this by helping you understand the colours and the styles that work best for you and how to put them together.
Case Study Becky Jones
Becky has two kids a husband, is an avid runner and works as a consultant with not a lot of time or inclination for shopping.
She had her 'colours done' some time ago but has always disliked shopping and had lots of 'one off' gorgeous items in her wardrobe that she never seemed able to find items that would complete the look. Her husband bought her a style consultation for her birthday – so that she would always understand what garments suited her and 3 hours shopping to start putting in all into practice. In the initial style consultation we checked her colours to make sure they hadn't changed (they hadn't) and took all of her measurements for the detailed style analysis printout.
The most valuable part of the session was when Becky got out some of the clothes from her wardrobe and we started putting the theory into practice. Through putting them on we were able to pinpoint the reason why she had always felt they were a little 'not quite right' and identify how they needed to be altered in order to make them right. She also revealed a gorgeous 'Spanish' skirt, which had been a challenge for her to match, some tops that just needed a belt and a complete lack of shoes. With this information we planned our shopping trip. Becky needed items that were versatile for work and her social life, some wraps for more fancy evenings out, and items to complete the looks that she had started. She had quite a few skirts and trousers and long shorts but very few tops.
We began in Myer where they had a great combination of the last of the sales items and new season stock. At the end of the first hour Becky had purchased 7 items: 6 tops and 1 belt. They all looked fantastic and the very expensive shirt was offset against the other much cheaper sale items – a great win! The tops ticked all of the boxes – great colour, great fit, suited her personality and went with at least 3 other items in her wardrobe. Next a quick stop in the shoe section where a pair of gladiator sandals were so marked down it was like they were paying us to take them off their hands:-) Then off to the accessories section to hunt for the elusive 'wraps' where we could not believe the soft feel, perfect colours and marked down prices. (So much so we got 3 for what we would have been happy to pay for 1).
Time to venture outside of Myer where we found more tops for layering and then to Wittner for shoes. The most amazing pair of red high heeled court shoes, fabulous brown knee high flat lace up boots (very useful), some bronze casual jogger type shoes, and more sandals were all purchased. A very productive morning and all within budget!
Here's what Becky has to say about the experience:
"Thanks for a very pleasant and productive shopping experience. Not quite what I'm used to! Usually I am fed up and go home in half the time, feeling frustrated and not finding the things I wanted. I feel that I bought fantastic items that expand my casual and work wardrobe and there are so many combinations that I am spoilt for choice. I took photos of outfits yesterday but had to stop after 30 or so because I was getting tired! I wore my new orange wrap on Saturday and it worked a treat. The session at your place was also really great. Thanks a lot."

For more information or to make and appointment call Annalisa any day until 9.30 pm on 0413 898 776 or email any time from the contact page
Look fantastic on your special day
Whether it be a wedding, christening, birthday or any other occasion where you want to look your absolute best let My Image Consultant help you to achieve your goal.
Look great no matter what your size or age
We are never entirely satisfied with how we look, we want to be thinner, curvier, younger, more credible, healthier – what ever it is My Image Consultant can help you by taking an overall view of your lifestyle needs, your aspirations and your budget. Through this, and with you, creating your unique, fashionable, and attractive individual style.
Hi, I am so enjoying matching and dressing for work. You are right it is so nice to feel great with what you wear each day. I have had so many compliments this past week on what I wear on how the colours match, so thank you. Of course I had to go shopping yesterday and am very happy the purchases although it took some time as here I was in the shop consulting my colours and stylist book but so worth it.
Thank you Annalisa.
Helen Pearse

For more information or to make and appointment call Annalisa any day until 9.30 pm on 0413 898 776 or email any time from the contact page
CORPORATE
My Image Consultant also provides workshops for managers and their teams in the corporate environment. These workshops are fun as well as informative. They can be adapted to suit a focus on the individual or to focus on building the team. The outcomes can be adapted to range from a really fun and frivolous half day perhaps as a reward, to some really life changing 'uh hah' moments as a part of developing the team dynamics. To find out more click here.
For more information or to make and appointment call Annalisa today on 0413 898 776 or email any time from the contact page
For pricing information, please click here.
Click here if you would like to read more lovely comments from our fabulous clients