More lovely comments from our fabulous clients
Hi Annalisa, Hope you're well and sorry this has taken so long! I wanted to say a huge thank you for our shopping day - I had so much fun! I really appreciated that you listened to my feedback and didn't push anything that I didn't like, but also suggested new pieces that I never would have picked for myself. It was great to try on new styles and come home with new clothes that I felt suited me and my body type, and was excited to wear. I went shopping again last week and knowing which colours, styles and patterns suit me made it so much easier to shop, and a much more enjoyable experience! I didn't end up getting the Estelle dress as they didn't have my size, but am keeping my eye out for something similar :) Thanks for your help!
Alice - Sydney.
Alice had the Annalisa personal shopping experience in November 2016.
Hi Annalisa,
I completely underestimated all benefits I would enjoy from my make over with you. I really didn't consider that lower stress levels would be one of the unexpected bonuses.
No more angst about what to wear, what suits me, what to buy, which colours etc, etc, etc.
Ultimately, it doesn't really matter what you wear, but I feel fantastic about my new wardrobe and all the great information you gave me about my style and how to work it. I lerve my new, navy blue, pointy, ankle boots.
Every morning I have fun getting dressed. Understanding what colours and shapes to wear has made it so much easier to shop. People have commented about my skin! Saying I look brighter and warmer, somehow. One friend said my new style was "chic, funky and sassy".
I just don't have to worry about how I present myself anymore. I know I look my best every time I go out. You have given me so much more that I paid for. Roll on summer so we can go shopping again!
Thanx again Annalisa. You are a star!
Linda - Sydney.

Hi Annalisa,
I have just made the deposit to your account.
But more importantly: :):):):):):):):):):):):):):):):):):):):):):):):):):):):):):):):):):):):):):):):):):):):):):):):):):):):):):):):):):).
You and Jim (our fabulous hairdresser) really know what you are doing. After so many years of floundering with my appearance you have, in two days, pushed me from frump to fabulous. I cannot tell you how that makes me feel. Today I look 10 years younger and 10 kilos lighter. And I have STYLE!

Your fee is, in no way, a fair representation of what you have done for me.
Kindest regards
Linda :) (Sydney)
Linda engaged our services for a makeover in June 2016.
Hi Annalisa,
Hope you are well!!! Last night I went out for dinner with friends who I haven't seen in over a year and I dressed with my "new look"....OMG!!! Their reaction was amazing!!! They were full of lovely compliments and also loved, loved my new burgendy boots!!!!! Thank you soooooo much for all that you have helped me achieve!!! Jon (husband) was soooooooo happy and loves seeing my new look & transformation!!! .....the girls wanted ur details....since our transformation meeting I have passed on ur details to at least 10 ladies and I do hope they contact you....they all wear BLACK!!!!!!
Giorgia xxx, (Sydney)
Giorgia engaged our personal shopping services in May 2016.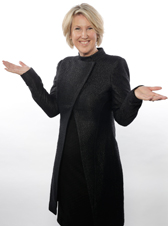 Nicole Davidson's book launch image
more nice comments
Thanks Annalisa
It was great to have your guidance with the shopping last Thursday night. I could not have achieved so much without your help.
On Friday I wore the new shoes, DL jacket and belt with my black, white and grey dress. I felt great.
Cheers FW
Sydney, May 2015.
FW is a regular client who engages My Image Consultant to help her whenever she goes shopping for clothes.
Hi Annalisa,
Thank you for the great day on Sunday. I am feeling more confident than I have for a very long time.
I am looking forward to wearing my outfits and shopping in my true personality (something I have never had).
I am seeing clothes in a new way, no longer a chore but something to enjoy and to say something about me.
Thanks again!!!
I will be looking forward to working together in the new season.
With kind regards,
Justina, Sydney
Justina engaged My Image Consultant for a Personal Stylist consultation in Nov 2014
Hello Annalisa,
I still did not find shoes, I did not make it to Mollini, but I am flying to Melbourne tomorrow for the weekend, so I will have a look there. Thank you so much for sending the images through. I tried on all my new clothes for my husband tonight, and he thought they were great. He also thinks you are tops. I also cannot believe how cheap it all was! All those clothes only cost $1750!!!! And that makes me happy, as it was well within budget. Yay. Usually i am hopeless and pay $300 for one shirt because i love it... and then i can never work out what to wear it with again. LOL. So i am totally stoked thanks!
Jenni, Sydney
April 2014
Hello Annalisa,
"It was great to see you in the Family Jewels shop. I ended up getting the silver chain and I love it.
We also picked up the Hugo Boss suit and my new glasses. I look and feel fabulous.
Catherine and I had our pants and jacket tailored at Myers last week so we were in the city to pick up both our tailored clothes.
You have created a monster with Catherine. She loves shopping. thanks to you. LOL.
The log book for the winter shopping sounds good. we will keep a log when we meet up in March.
Have a fantastic Christmas and we look forward to seeing you in the new year."
Warm regards,
Raymond and Catherine Sanchez, Sydney
Dec 2012
Hi Annalisa
Thank you for your guidance and style expertise yesterday. When I look at that big pile of clothes to go to charity I realise how confused I was with my style. It is so liberating to have my little card defining my style!
See you next week and thank you again. You are a genius!
Anna, Sydney
(Anna engaged My Image Consultant Sydney for a wardrobe review in Nov 2011)
Hi Annalisa,
Just a quick note to say thanks for your help with my summer wardrobe last Thursday. So many great combinations. The invitations have started arriving for Xmas parties/children's parties/ Xmas concerts and BBQ's so can't wait to mix and match.

It was such an efficient way of shopping. Will be in touch next year for Winter!

Sally, Sydney
Nov 2010
Dear Annalisa,
'Thank you again for your enthusiastic and engaging presentation to our staff last week! It certainly has got people talking and thinking about this interesting and practical subject.'
Kind Regards, Andrea,
Alcon Laboratories, Sydney Australia
Nov 2010
Hi Annalisa,
"Just wanted to finally send you that photo so you can see what a great job was done on my hair - very happy with it!! I also wanted to say that the outfits and 'looks' that I took away with me last week on my conference, were perfect.
Not only did I feel professionally casual (as it were) without being too formal, but I also got a huge number of compliments about how great I looked (and no comments about any one item of clothing suggesting that it didn't suit me :-)). I can't tell you how much more confident it made me as I started my first week back at work and to meet my new team etc.
You are brilliant!
Hope all is going well with you and a massive thanks again."
Georgina Arnold, Sydney
July 2010
Hi Annalisa
Have had a crazy week. Sooo many comments on my makeup, can't believe the difference it has made. Once I got used to having a bit more colour around my eyes, it has been really quick to do in the mornings. I love it!
I had a great time with you and it was well worth it - I have my colour book in my bag all the time and am on the lookout for clothes that suit me - especially something purple! The colours and the booklet about what suits my body shape are so useful and I have a completely different view on shopping now.
I think it was just fabulous and exactly what I needed to kick-start a rejuvenation of my wardrobe and make-up. I am trying to get lots of practice looking for the right clothes before I go to New York in October! And I have already started to plan what I need to buy!
Thanks again Annalisa and I will definitely call you if I have any questions.
Kind regards
Jackie Whitehead, Sydney
June 08

Testimonial: Kassandra Singh. Sydney, June 2009.
"Shopping was a real chore for me that often left me feeling self conscious about my appearance and back on a diet. At a size 10, I knew I did not need to lose weight but I could never find clothes that did not accentuate my problem areas so I opted for dark loose clothes. After my style consultation with Annalisa I not only learnt the types of cuts and material that suited me, but why. I can now confidently walk into any store and pick out an outfit that I know will suit my body type. I can shop for my body type instead of trying to fit into cuts that were clearly not designed for my body shape. "
Hi Annalisa,
The colour session was great, it is nice to know what are the right colours to buy, I haven't be able to find the brown vest I need, it is always the way you can never find the thing you desperately need. The wardrobe has to be built gradually, now I have a much better idea how to do it properly.
The make-up was good too, my husband thinks so too, he is very proud of himself of being right about my colour, and he is very pleased that I am going to get rid of some clothes that he dislikes (obviously they are the wrong colour). I hope you don't think it weird about my husband being the fashion adviser, as most of my friends say their husband's would not tell the difference even when they put a garbage bag on.
Cheers!
YL, Sydney
June 08
Hi Annalisa,
Just wanted to let you know the shoot couldn't have gone any better. The clothes look amazing and I felt great in them. The beautiful coat ended up getting a guernsey as well and it looks stunning in the pics.
Thank you SO much for such a wonderful shopping experience. You were just fabulous.
Cheers,
Nicole Davidson - Sydney

Nicole engaged us as her personal shopper in May 2015 to put together some outfits for a photo shoot to help launch her new book.
Hi Annalisa,
Thanks again for your help and all the photos (We supply photos of all the outfits after a wardrobe review). Sorry about the late reply - the last couple of days were pretty hectic. I absolutely love my new clothes and so does my mum - she is particularly very happy about the outfit for the civil wedding!
My partner still has to listen to "I don't know what to wear..." every morning but now it's because I love all the outfits and can't choose. I have also been receiving a lot of compliments from work colleagues and neighbours, oh and random people that happen to work in my building!
I threw out a couple more of my old work clothes (cardigan and jacket) and started out safely with the black pants white top and blue jacket, and a dress with the black jacket (so all new clothes) but now I am wearing my new blue jacket and scarf with my old green top and old black skirt.
I find just adding jewellery and jacket to the existing outfits is making them so much better. I am sure I'll be in touch again about my winter wardrobe at some point.
Many thanks again for a fun experience that left me feeling great and much more confident at work.
Cheers, KS Sydney February 2015
KS was given a wardrobe gift voucher for a Christmas present from her fiancé. After Annalisa helped her to throw out what didn't work, create outfits with what did and write the shopping list for what was missing, KS decided it was time to engage Annalisa for some personal shopping. The previous unsolicited comment is what Annalisa received a week after the shopping trip.
Hi Annalisa,
Thank you so much for a really valuable experience! I have had a lot of fun over the weekend trying everything on and working out all the combinations. I especially love the metalicus things and have already bought the pink dress!! I'm sure I will touch again somewhere down the track.
All the best and thanks again Monica, Sydney.
(Monica engaged My Image Consultant Sydney for personal branding.)
Hi Annalisa,
"I just wanted to thank you again for your help and the great morning today... Meeting with you definitely helped to open my eyes to broadening my wardrobe, and always be willing to try anything on, despite what I think it'll do (I might be surprised!)
Thank you again and good luck with everything."
Olivia Usitalo, Sydney
July 2013
Morning Annalisa,
I had an awesome time on Saturday night. You've given me great confidence with regards to what I'm wearing. I'm trusting that it looks good and I'm feeling good.
This morning I was more aware of what other people were creating with the shapes, colours, styles and lines they were wearing.
I'm very happy with my investment
Thank you again
Rachael, Sydney.
Rachael engaged us in March 2014 as her personal stylist.
Hi Annalisa,
"I want to thank you for helping me out with shopping last Saturday. I was really wanting to spend more time with you, shopping a bit more (casual tops and shoes) and getting more fashion advice. I'm very happy that I found a very professional and friendly fashion consultant and hairstylist. God speed to both of you, Annalisa and Jim! "
Kathrina Rodriguez, Sydney
Feb 2013.
Hi Annalisa,
"Thanks for sending through the pics. I had a great day and it was fantastic to come away with so many clothes I know will work for me & in so little time. On my own I could have easily wandered & bought nothing.
I've had really good feedback from everyone I've shown the clothes to as well & got compliments on the first of the new outfits I wore today.
Thanks again
Brooke, Sydney
Dec 2012

"Thanks for sending through the pics. I had a great day and it was fantastic to come away with so many clothes I know will work for me & in so little time. On my own I could have easily wandered & bought nothing.
I've had really good feedback from everyone I've shown the clothes too as well & got compliments on the first of the new outfits I wore today.
Thanks so much for your help"
Brooke, Sydney
Dec 2012
Hi Annalisa,
I had a great time "weeding" through my wardrobe last week. You gave me so
many options with what I already had!
From the very next day, getting dressed seemed to become a lot easier and
fun, and I know it will continue to be so, and more so now with the photos
as reference.
Thanks again for your amazing eye for putting together my wardrobe and
giving me a guideline for colours that compliment me!
Looking forward to your help again in March!
Kim, Sydney
Oct 2012.
Annalisa,
....my mum loves my new hair!.... I found the session really helpful and i've looked at the colours in my wardrobe already!
Thanks so much for all your help! I'll definitely suggest you to others for colour consultations!
Thanks so much.
Kate, Sydney
Feb 09.
Hi Annalisa,
"...Yes I'm very happy. I feel much more inspired about getting dressed. Plus, I bought a lip stick in a medium plum colour.......... and what do you know....... it makes my eyes really sparkle!! I've never thought to wear that colour before. The only person who has ever correctly advised me of what colours to wear is my sister. I rang her and told her the results of my colour analysis and she said that I should use Lanvin as a style inspiration cause they use a lot of my colours."
Emily, Sydney
Feb 09
Thanks Annalisa,
"Really enjoyed the sessions and have definitely gotten some valuable information from them. I'll never shop in quite the same way again... and I am obviously a trend setter with the purple trench!"
Erika, Sydney
Feb 09
Hi Annalisa,
Yes, I had really good time. I was very happy and comfortable with my make-up, and I had quite a lot of compliments. My husband liked my make-up too, he said the colour was very nicely done. Thank you very much for your beautiful work, which got me out of my party panic, and thank you for being so considerate to give me the eye make-up removals, they made things a lot easier.
YL, Sydney
Dec 08


Hi Annalisa,
"Finally, I've had my first shopping day since my consultation. It was great! I tried on lots of different things and together with Adrian we consulted our bibles (my style and colour books) to make sure it suited. We aroused suspicion a few times as people thought we were a bit odd looking at our books :-)
I've told Adrian so much about the things I've learnt so it was great when we came across things I liked that previously I would have bought even though they didn't suit me. Now we were able to identify the reasons why they weren't suitable. It felt really good to be able to choose clothes more confidently.
Thanks again, hope your well."
Monica, Sydney
Nov 08
Hi Annalisa,
Can't thank you enough for today, it was worth putting up with the weather.
I looked at your website as well as I think one other that I was seriously considering, they didn't charge as much as you did, however, your site was presented a lot more professionally and something inside me said that it was worth it to use your services and I was right :)
You reminded me a lot of my aunty, she is a very confident lady and knows how to put people at ease.
I think I am in love with that colour swatch you gave me, I have been playing with it most of the afternoon. I think that would have to be the most valuable thing about today, as for the make-up I'm going to have to wait and practice now and yes I am really liking my eyes now :)
Once again thank you.
Alison, Sydney
Nov 08

Dear Annalisa,
Rach and I would sincerely like to thank you for all the help and support you gave us last Thursday. We had a wonderful experience. I know that I will be a bit emotional next Wednesday when she is ready. I am still shuddering with the shoes though!
Christina, Sydney
Nov 08
Hey!
Just got back from our great weekend! Thank you for such an amazing time. Got two great outfits (went back today and bought the waistcoat!!). Thanks again - I had a great time, bought some fabulous clothes, learnt lots about how to dress better, and can now afford to fulfil my dream of studying in the USA (and I'll look hot while doing so)!
Sarah, Sydney
Aug 08

Hi Annalisa
"Firstly a huge thank you for all your help last Tuesday regarding finding my perfect wedding outfit. I can`t tell you how thrilled I am with it and you read me perfectly. Bill, my husband loves it so a great success. It was fabulous to meet you and I would certainly look forward to meeting up again for another occasion."
Kind Regards,
Lynda, Sydney
Sep 09
Hi Annalisa

"It was great to meet with you on Wednesday and I enjoyed the process. I have every intension of using the information I learnt – and am excited regarding the prospect.
As discussed – I am not really a shopper – but with the assistance of this new information – I can see myself actually enjoying the process. I will keep in touch and let you know if I need your assistance in "trashing" the wardrobe. "
Cheers
Patrick, Sydney
Aug 08

Read more about Personal Stylist services and Image Consultations with Prices