Men's IMAGE CONSULTANT:
What can a men's image consultant or personal stylist do for me?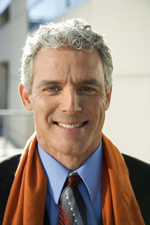 Personal Stylist:
Men's Image Services
Why is image important?
The image that we personally project through our clothes, posture, and temperament sends an important message to our clients, our workmates, and our superiors. In the first few seconds of meeting a new person they will make snap judgments about who you are, how important you are, how intelligent you are and where you fit in to the social structure. All this is based not on what we say, but on how we talk, our personal style and the way we carry ourselves. It is subconscious and subliminal, but these impressions won't change unless the person is proven wrong.
Even more importantly; our personal style has a profound effect on how we feel about ourselves, greatly affecting our self-esteem and therefore our posture. It also affects our confidence when we speak, and that again feeds back into the impression we are giving off to others. If you dress very smartly, it is amazing how many people will comment on how well you look, how they like the outfit you're wearing or just a little comment on the shoes or tie you are wearing. You will be amazed how much confidence these little comments give you. That confidence will come across in your posture and when you are speaking, and as a consequence you will sound much more intelligent.
It is most important to feel confident in the way you present visually through your grooming, your hair cut, and through the cut and style of the clothes you wear. It is just as important to understand how your image comes across to others. Image is created by a lot of different ingredients acting together; physical appearance, dress, grooming, voice, manner, the views you express and how you react to the people around you. As these impressions are made instantly, so it is important to get it right every time.
Images are so powerful because, however little you may like it, they do say something true about your personality. It's no accident that you dress in the manner that you do. Establishing your own professional image and a strong sense of individual personality and style is one of the keys to a successful personal brand. Something so important should not be left to chance. Having a great personal stylist is a shortcut in ensuring your career is not held back by the manner in which you present yourself.
COMMENT:
Hello Annalisa,
Yes thanks again for Tuesday. I was delighted to get some really cool jackets finally. I am looking forward to cooler weather so I can wear them! I think I should be ok with the jackets as I am starting to understand how to put things together but if I do need help I'll send you some pictures thanks.
The haircut went really well and Jim is a very nice guy. Essentially he showed me a few different ways to wear it. I'll try and get a picture for you.
May I just say that the whole experience was quite delightful and each time I go into a clothes shop on my own (probably won't happen very often) I will think of you and wish you were there. I am going to try and look after myself shopping wise for little bits and bobs as I go along, but when I want to get a winter wardrobe, perhaps for the heart of the Australian winter or of course at least half of the year in England, let's go shopping again!
Take care and thanks so much for everything.
Kim - Feb 2014
Hi Annalisa,
"...many thanks. I have really enjoyed the process and you have made it fun and not so daunting taking this step – it has lifted my perception of myself and expanded my comfort zone – many thanks!

I bought those Aquila shoes yesterday and have worn my jeans and black chinos the last two days with the new shoes – it feels very good. I think I need a darker and not so heavy jacket in addition to my olive jacket as well as a new suit (so, I'll have a look at your link).

Cheers,
Kind Regards
Dermott Duncan
Dermott engaged us as his personal stylist in March 2013 for a makeover.
COMMENT:
Dear Annalisa,
"Thank you very much for spending time with me this morning and teaching me about my colours and the tools of finding the right style. It has been invaluable and has boosted my confidence in many ways. Funnily enough after seeing the photos of me this morning, I'm not cringing, I am optimistic (and with help of a personal trainer to tone up and be fit) I can now develop the traditional/dramatic/creative look I want to achieve. Of course it will require allot of work, yet the dream is closer than it was.
Once again I cannot thank you enough for your assistance. "
Regards, Ashley (Sydney)
Ashley engaged Annalisa in May 2009as his personal stylist to help him with the manner he was projecting his personality.
Image consultants or personal stylist as they are often called are image professionals. They help their clients to develop and define a "personal image" that in some way helps them to achieve their goals. The kind of help they provide could include coaching on styles and colours that suit the person best, or it could be more focused on making change happen immediately, either by helping someone to shop for the right clothes or helping them put outfits together from their current wardrobe.
A good image consultant will take into account the sensitive and personal nature of the way people dress. Their services should not only be fun, but also be informative, creative and actually save their clients' money.
Why you should use Annalisa Armitage AICI CIP as your personal stylist
Even though Annalisa possesses a keen innate eye for style and detail, and a passion for all things aesthetic, she does not rely heavily on her subjective opinion, she will use many objective measures to ensure you are wearing the right clothes for you.
Annalisa always takes into account your own personal preferences and feelings, she won't have you wearing clothes you are not comfortable in.
Annalisa will work within your budget, to help you build a wardrobe that meets your needs.
Annalisa does not receive any commission from any retailer, if she is offered a commission she will pass the entire amount on to you in the form of a discount. Many Personal Shoppers will take you to the shops that offer them the best incentives, and don't only end up paying more they will likely push clothes on you that you don't need.
Annalisa will not focus on the latest fads, and if she recommends a trendy item to you, she will give you an idea on how long that item will be fashionable for.
As a member of AICI Annalisa has chosen to abide by the strict Code Of Ethics, which in turn gives you confidence that what we say on this website and in person is true and accurate and that she will always act in a professional manner in all her dealings.
As an AICI CIP (Certified Image Professional) Annalisa is accredited as a professional image consultant, one of only 130 CIP's in the world so you can rest assured that the person you are dealing with is a professional.
Annalisa has been working as a full time personal stylist since 2007.
Discounts - Annalisa has secured discount pricing from a number of men's retailers in Sydney.
For more about Annalisa click here
Men's Personal Stylist - What do we do for you?

My Image Consultant can do one or all of the following:
- Create your own professional and casual image with a strong sense of individual personality
- Ensuring that the manner you dress for business is in every way immaculate and beyond reproach.
- Build a wardrobe that suits your work and the image you want to portray socially.
- Ensure that your grooming is immaculate, hair, teeth, hygiene, nails, shoes, body and facial hair.
- Shop for clothes efficiently and ensuring you are not wasting money.
- Organise your wardrobe so that getting ready is efficient and practical.
- Ensure that the colours you wear reflect your position and match your personal colouring.
- Ensure that the cut of your trousers, shirts and suits work with your body shape to portray the best possible silhouette.
- Create a Personal Brand from your personal style to give you distinction and make you memorable.
For more information call Annalisa now on 0413 898 776

COMMENTS
Hi Annalisa,
It was fantastic shopping on that day and I had real fun shopping with you!
I absolutely love those blue and grey chinos.
Thanks for a great service it's not just clothes, I think it has changed my whole image.
Most importantly, I can definitely make better selections when it comes to shopping. I am not color blind anymore and I can see beyond blacks and blues now.
Thanks and Regards
Gaurav Nijhawan
Sydney Mar 2016
Hi Annalisa,
We picked up the Boss and Ted Baker suits today.
Jonathon really enjoyed the whole process (more than I thought he
would!) and he's really happy with everything he has. It is really interesting how it has changed his self-image and confidence with dressing.
I am keen to do it all for myself. I will leave it a few months until my body is back to a kind of normal I'll be in touch!
Thankyou for everything - I am very happy we went with you. The end result is better than I hoped for with Jonathon.
Speak soon,
Vanessa (June 2015)
Vanessa purchased a makeover gift voucher for her husband. She sent this message a few days after the shopping trip once the suits he had purchased had been picked up from the tailor. Vanessa was so thrilled with the result she has booked herself in for the same package now that her body is back to normal after the birth of their baby.
Hi Annalisa,
Just wanted to thank you so much for yesterday - the longest I've ever spent shopping for myself at any one time and still the day flew by. Great tips and I still didn't get to ask you about your opinions on polo t-shirts and other casual wear.
Thanks again it was a great experience and I'll try to do your fashion sense justice.
P.S. I also bought the blue/green shirt we had on hold at Hugo Boss.
Cheers Tim.
(Tim hired My Image Consultant for Personal Shopping in January 2015.)
Hi Annalisa,
I would like to thank you personally for an exceptional day. It was an enjoyable learning experience, and I feel richer in my life already. Thank you for your careful attention to all the details and your patience with my ignorance...
I spread out the clothes on my couch, and they seem to me exactly the kind of clothes I wished I had and didn't even know! You understood me really well.
Thank you again!
Baruch
...and later...
...I had a chance over the past few days to test run my new wardrobe (not all of it, yet!). It didn't go unnoticed, and I received lots of comments, all good...
Best wishes, and lots of thanks again,
Baruch, Sep 2010
COMMENT
Dear Annalisa,
I followed your advice and brought 5 long sleeve business shirts and 2 pairs of business pants from Myers. (avoiding short sleeves as you recommended). What a difference that made! High quality shirts are far more comfortable than cheap stuff. 100 % of my old work gear was chucked out !
My favourite men's clothing store is now Myers and I never used to shop there.
When I wore the new business gear to work on Tuesday I got comments such as "wow you look smart" "you look handsome" etc
You will be happy to hear that I chucked out 90% of my casual wardrobe this morning !
I have received the colour swatch. And I will concentrate on my casual clothes now.
Michael French, Mar 2010
Contact Annalisa directly on 0413 898 776 or click here for more contact information